Restoration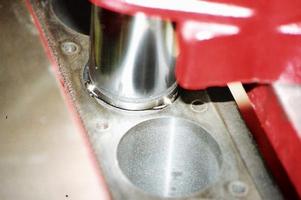 The cylinders are re-bored in the workshop. If necessary new cylinder liners are put in.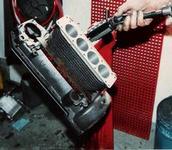 After the re-bore, the cylinders are polished. The polishing of the cylinders provides a tight fit between piston rings and cylinder walls.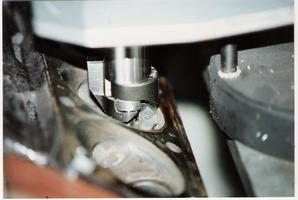 The cylinder head is restored and prepared for unleaded petrol.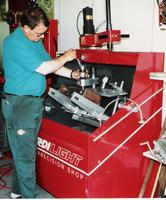 The centre is also used to prepare the cylinder head fore rings fore unleaded petrol.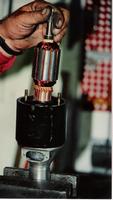 Restoration of a dynamo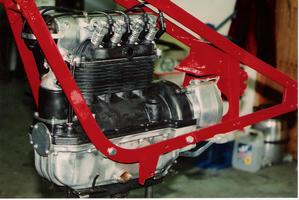 The rough work is done. The frame, mudguard etc. are back from painting. The restored engine has now been mounted on the frame. It is time for the delicate work to begin.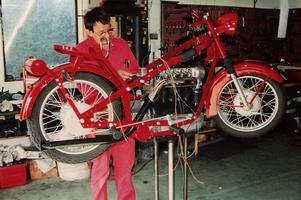 The frame, wheels and handlebars have been mounted. New wiring is being fitted on.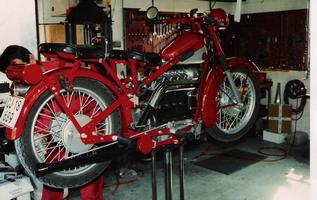 The Nimbus is assembled. The bike is tightened up and the oil level and brakes are checked one last time.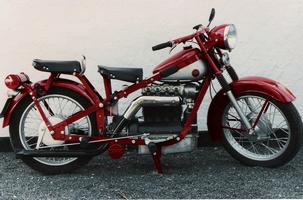 As good as new – the photo could have been taken in 1952 but was taken in 1998.
All spare parts have been thoroughly checked for damage. If ever in doubt whether a part is damaged or not, it is always replaced with a new one. Even the smallest defect can cause great damage to the engine which is why a durable restoration must be done by a professional in a professional workshop.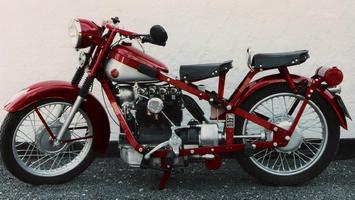 The motorcycle is ready for another 45 years on the road.
A total of 16,000 Nimbuses were manufactured and of thise app. 4,500 still travel the roads; 3,500 with Danish number plates.
The following 5 photos is 3 before beginning,
and 2 after the job is done.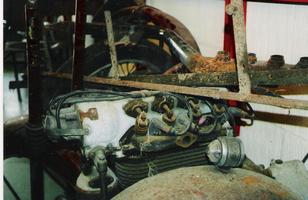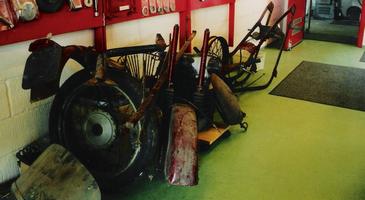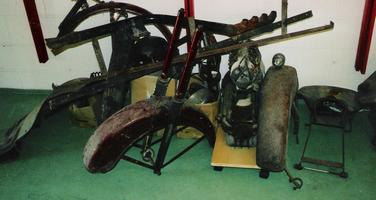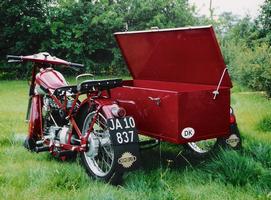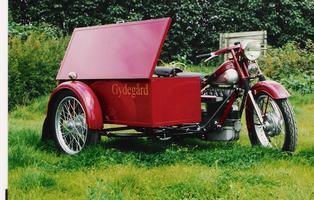 An other example is this one.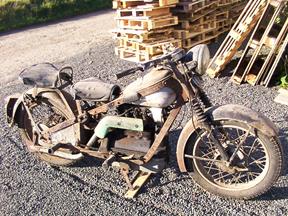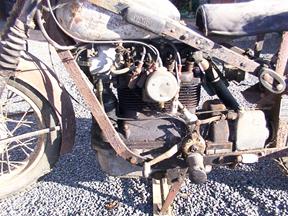 It might also be one of the following here.