Welcome to Fyns Nimbus Center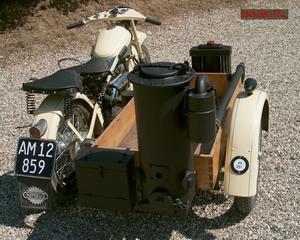 At Fyns Nimbus Center you´ll find various spare-parts for the Danish motorcycle Nimbus. The Centre repairs and renovates your Nimbus to the highest standard possible.
Fyns Nimbus Center has more than 50 years, and many 100 of thousind kilometers of experience with Nimbus, and a good craftsman´s training as a auto mechanic,  which makes Fyns Nimbus Center an ideal partner, for keeping your Nimbus young forever.
The picture on the right shows the only Danish motorcycle with a gas generator powered by wood. It´s a Nimbus – what else?